COVID-19 Service Update
To keep our customers safe during the Coronavirus pandemic, we implemented a number of measures to ensure the safety of both our customers and colleagues in our stores. As of Monday 19th July, the easing of restrictions in England means that these safety measures will no longer be a legal requirement. However, government advice is to continue to act carefully. We feel strongly to continue to keep our customers and colleagues safe by keeping our existing measures in place across all of our stores in England, Scotland and Wales. Here's what we are doing to make sure that everyone feels as safe as possible in our stores.
Choose how you browse, buy and collect your car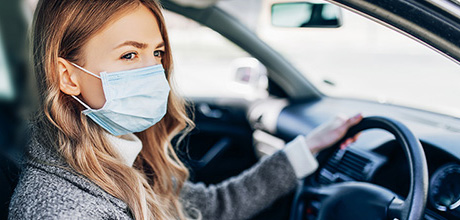 Please keep wearing a face mask in our stores, if you can.
Our stores across England, Scotland and Wales are open as usual for you to browse our large choice of nearly new cars and book unaccompanied test drives. You can also take advantage of our Same Day Driveaway service.
All our vehicles are available to browse online and reserve for just £99. You can use our Reserve and Collect service from any store at a time that suits you, or you can arrange a free Home Delivery.
Whatever option you choose for buying your new car, it is backed by our 14 day moneyback guarantee, giving you complete peace of mind.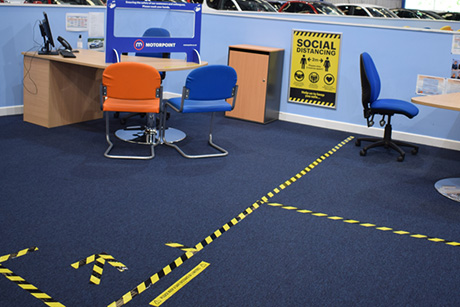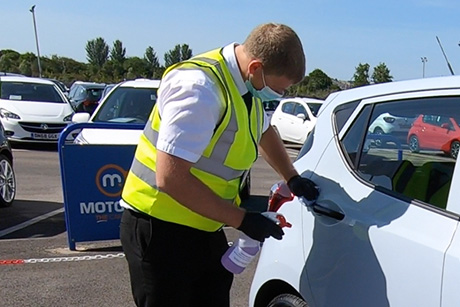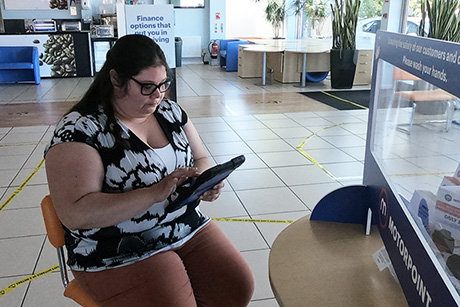 Find details of your nearest store, including opening times.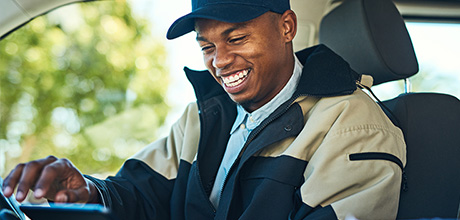 We have made a number of changes to our existing Home Delivery service to ensure we are fully compliant with the latest Public Health guidance relating to the delivery of cars:
Your car is thoroughly cleaned and disinfected before delivery
Our drivers wear protective equipment at all times during the delivery process
Your car will be disinfected by the driver prior to being handed over
These measures are on top of our already enhanced car preparation procedures which you can read more about below.
To keep our colleagues and customers safe, we will no longer be requiring a signature as proof of delivery. An image of you receiving your car will be taken instead.
For more information on this service please visit our Home Delivery page.
If you need to speak to our Home Delivery team please contact them on homedelivery@motorpoint.co.uk or 01332 921 009.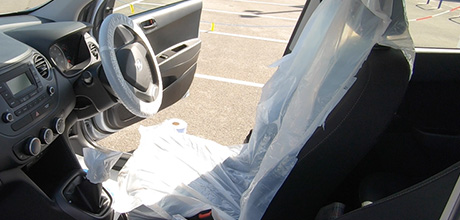 If you would like to browse and select your car online you can use our free contactless Reserve and Collect service from any of our stores in England, Scotland and Wales.
Our vehicle handover process has been adapted to adhere to social distancing guidelines and eliminate contact between customers and staff.
We are still accepting part exchange vehicles, which will go through our extra preparation measures as with all our cars.
Here's how it works:
We will arrange a collection slot at a time and date that suits you, and keep you informed with details of what to expect when arriving on site before your appointment
We'll need you to upload a photo of your driving licence to our Online Order Management Portal and pay for your car before your collection (we normally recommend doing this 24 hours before collection to allow time for it all to be processed). All your other documentation can be completed on the portal too.
When you arrive at your chosen store, please make your way to our dedicated collection zone (this will be signposted)
Our team will be there to greet you and direct you to your allocated parking spot
Once you're ready to drive the car away, we'll need you to complete your new car documentation (if you haven't already done so online). We have tablets available for you to use, or you can do this on your own device if you'd prefer.
All our stores offer unaccompanied test drives, in line with current Government guidance.
Collection slots are available from 11:30 to 17:30, Monday to Friday.
Whilst onsite, please respect the social distancing guidelines and maintain a distance of two metres from our staff at all times.
We will of course, do the same for you.
To keep our colleagues and customers safe, we will no longer be requiring a signature as proof of collection. An image of you collecting your car will be taken instead.
If you are displaying COVID-19 symptoms or self-isolating, please do not visit the site and instead contact us to rearrange your collection slot.
Completing your order online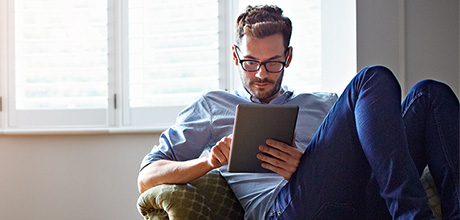 Our Online Order Management Portal allows you to complete all documentation requirements online, eliminating any need for face to face contact. It enables home delivery and a speedy collection for customers collecting in store.
Once an order has been placed and a collection or delivery slot has been arranged, or if you are driving away the same day, you'll need to complete the following:
Log in to the collections portal collections.motorpoint.co.uk
Check and validate the order including the vehicle details, any additional products purchased, and any payments you've already made
Check and validate your personal details and then upload a photo of your valid driving licence – please make sure the registered address on your licence matches the one on your order
Read and confirm acceptance of Motorpoint's Terms and Conditions
Make a payment (if you're not taking finance)
The team will be in touch again the day before your collection or delivery to confirm everything is in place to ensure a safe handover.
Alternatively, if you would rather complete your order over the phone, a member of our Customer Care team can do this for you.
Keeping our customers and team safe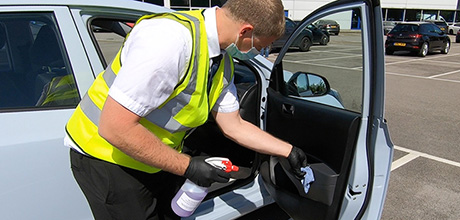 Our Motorpoint Quality Standard has been further enhanced to ensure maximum safety when handing over your car:
Our car preparation teams wear protective equipment at all times whilst preparing the car
Our valet process includes an antibacterial wipe of all touchable surfaces
Steering wheel and gear knob covers are fitted during the preparation process
All sold cars under-go an additional pre-delivery clean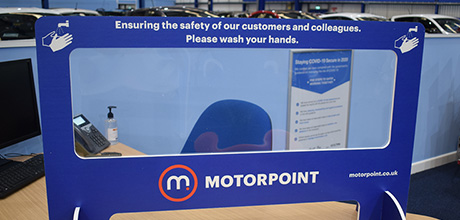 The safety of our teams is of prime importance to us, and as such we have introduced the following measures:
All employees have received an internal management briefing and then completed a return to work questionnaire to confirm they understand our safety policies and new operating procedures before commencing duties
Issued clear guidelines on self-diagnosis and required actions if symptoms displayed
Issued all staff with protective equipment including face coverings
Enforcing social distancing of 2m with staggered breaks
Implemented a new rule of only 1 person in a car at any time
Supporting our customers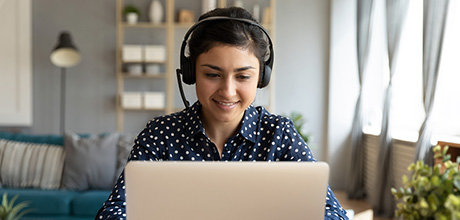 If you have any questions, our Customer Care team can be contacted Monday to Friday 9am to 5pm and Saturday 9am to 1pm either by calling 01332 426 351 or emailing us via our Customer Care contact form